Send Inquiry
Ofloxacin And Ornidazole Tablets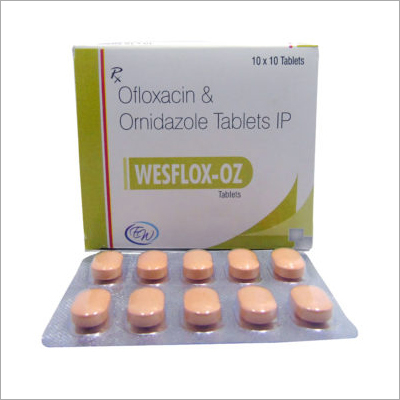 Ofloxacin And Ornidazole Tablets
Product Code : Wesflox-OZ
Brand Name : Edelweiss Lifecare Pvt. Ltd.
Ofloxacin is a second generationÂ
fluoroquinolone
 that was previously used widely for therapy of mild-to-moderate bacterial infections, but which has been replaced by more potent and less toxic fluoroquinolonesÂ
Ornidazole is an antibiotic used to treat some protozoan infections. It has also been investigated for use in Crohn's disease after bowel resection.